Palm Treo 750

Discontinued

ALSO KNOWN AS




Construction

Dimension
111x58x22mm (4.37x2.28x0.87")
Weight
154gr (5.43oz)
Form Factor
Candy Bar
Material
Colors
Metal Frame

Usability

Display Resolution
240x240px
Display Size
45x45mm (1.77x1.77") ~136PPI
Display Diagonal
2.5"
Display Type
65k TFT
Secondary Display Resolution
Input
QWERTY Keyboard
Capacitive Touchscreen
Talk Time
4 hours, 30 minutes
Standby Time
8 days, 8 hours
OS
Windows Mobile 5.0 PPC
Java
MIDP 2.0
Vibration
Available
Ringtone
Polyphonic

Hardware

Chipset
Processor
300MHz
GPU
Ram
64MB
Internal Memory
60MB
External Memory
miniSD
Camera Resolution
1.3 Megapixel
Camera Flash
Camera Lens
Optical Zoom
Front Camera
Second Front Camera
Front Camera Flash
Other Functionalities
Speaker
Mono
Battery Capacity
1200mAh
Battery Type

Connectivity

WIMAX
WiFi
UPnP
NFC
USB
v1.1
Bluetooth
v1.2
Positioning System
TV Receiver
TV Out
Audio Output
Radio
Ethernet
Infrared
Infrared

Cellular Network

Network Compatibility
GSM 1800, 1900, 850, 900
UMTS 850, 2100, 1900
HSPA 850, 2100, 1900
SIM Cards
Mini
PTT
HSCSD
GPRS
Class 10
EDGE
Class 10
AMPS
CDMA2000 1xEV-DO

Operators

Everything Everywhere

GSM 1800 / UMTS 2100 / HSDPA 2100

O2

GSM 1800 / GSM 900 / UMTS 2100 / HSDPA 2100

Vodafone

GSM 1800 / GSM 900 / UMTS 2100 / HSDPA 2100

Three

UMTS 2100 / HSDPA 2100

VARIOUS

Price Range

World Compatibility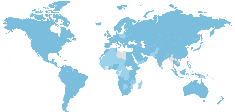 REVIEWS
TechRadar
Overall a solid performer with some great features but the lack of new technology and flair let it down substantially.
read more
Good Gear Guide
Despite the cramped keypad and a slower processor than some of the competition, the HSDPA capable Treo 750 is one of the better Windows Mobile 5 smart phones we've reviewed.
read more
Techhive
The Treo 750 offers an appealing design and impressive software selection, but its talk-time battery life is poor.
read more
CNET
The Palm Treo 750 includes some nice enhancements and offers good usability, but you can get more for your money with the Cingular 8525.
read more
Digital Trends
There's no denying the wealth of technology kneaded into this phone.. (source page not available anymore)